See What Others Are Saying About Us
Leave your reviews, below. Click the link to give us 5 stars!  We value your feedback.
First Year, Great Experience
"This was my first year working with Financial 1, and I had a great experience! Allie and Tatiana were professional, friendly and experienced. I had a very complicated tax situation and was able to file in a timely manner with confidence that everything was sorted out properly. I plan to return every year!"
– SUZY G. from Florida
---
Dependable and Thoughtful
"Tatyana and her team have always been there for us. Very dependable and very thoughtful and respectful of [a] person's need!!! We have been going to Tatyana for many years and will continue to do so!!!"
– MARIANN C. from Columbia, MD
---
Above and Beyond
"I have used Financial 1 for two years now and I so pleased and blessed to having used them. Tatyana has always went above and beyond to work out my taxes and help my wife and I meeting our financial worth. Thank you Tatyana."
– RICHARD R. from Santa Maria, CA
---
Always Go the Extra Mile
"Tatyana and her staff are kind and always go the extra mile for their customers! Always keeping everyone informed and during the pandemic offered exercise class, cooking classes… checked in on people to make sure everyone was healthy etc…"
– MARIANN C. from Florida
---
Can't Say Enough Good Things
"Tatiana was awesome! She took the time to review everything and not only help with my current years taxes but she helped me look ahead to, and to start planning for my retirement in a way I never thought possible. I can't say enough good things about these folks. Emily the office manager was fantastic as well. They will handle all of my financial needs in the future."
– BILL M. from Florida
---
Hard Working
"Professional, Efficient and hard working."
– SAAHIL C. from Florida
---
Knowledge, Professionalism and Kindness
"What can I say but wow. I researched several tax preparers in the area and none had the rave reviews as Financial 1. What an impression they made on me for my first time using a tax preparer. I got a appt right away and was impressed with their knowledge, professionalism and kindness. I had a complex tax situation this year and they did a awesome job! I got my taxes done in less than a week and I got a refunds and owed nothing this year. I can't say enough about Tatyana and Jessie. Their fees were below what others were asking for as I asked around and did my research. It was a win-win outcome for me and I couldn't be happier! I highly recommend them and will be back next year!"
– AMY P. from Elkridge, MD
---
Come to for Years
"Tatyana is fantastic I have been coming to her since graduating high school. She has 3 awesome kids who help her too. It's a lovely family practice I intend on coming to for years to come."
– MALCOM J. from Baltimore, MD
---
Peace of Mind
"I am so thankful that I found Tatyana at Financial 1, when I came to Tatyana I had somehow messed up my online tax return and it appeared as though I would owe federal and state taxes equal to about 8 thousand dollars. I could not figure out what I had done wrong, if anything. I was able to send all my documents to Tatyana via secure emails and discussions over the phone and she was able to sort out my taxes as well as amend an already submitted return my husband had made. I know this was so much work and so much untangling for her to do, but she did it quickly and was able to explain everything to me. Not only was she able to make sense of the mess we had made in trying to file our own taxes, but she was able to get us a return of about 5,000 dollars! The extra money is such a wonderful surprise but what is equally as exciting is the peace of mind that I now have knowing that my taxes were filed correctly. I will be returning to use Tatyana to prepare our future tax returns. I am aware there are some negative reviews but I must say that our experience was nothing but positive from start to finish. I am so appreciative of Tatyana's help. Thank you!"
– SHAELYN N. from Baltimore, MD
---
Will Come Back Next Year
"Tatyana help me reduce the amount of taxes, very knowledgeable and helpful. I would definitely recommend her and will come back next year."
– ED O. from San Jose, CA
---
Exceptional Service, Fast and So Helpful
"You can't go wrong here. Exceptional service, fast and so helpful. The staff guide you through the process easily and prepare and file your return quickly. Look no further for help. This is your best and only choice."
– PATRICIA M. from Sykesville, MD
---
Definitely Recommend
"I went to Tatyana for an initial consultation and to discuss the services she provides and was very please with her professional manner as well as her directness. I would definitely recommend her."
– JENNIFER N. from Columbia, MD
---
Always Great
"I've been working with Tatiana for a few years and the service is always great. Friendly staff, too."
– JEFF D. from Glyndon, MD
---
Helpful and Easy
"Very helpful and easy to work with. Explained all the details and provided advice for the future. Will definitely go back every year!"
– TEJA G. from Cupertino, CA
---
A Breath of Fresh Air
"As a new client, I could not be happier with the service I received from Financial 1. Tatyana is professional, efficient, and answered all of my questions. After using another tax firm in the past and being extremely disappointed, this was a breath of fresh air! She had my returns ready in 7 days and her fee is extremely reasonable."
– ERICA J. from Highland, MD
---
The Right Tax Help
"First time use of any tax service and was very pleased with the quick review and tax guidance. Tatyana quickly noted a mistake I had made and clarified some questions I had concerning my 2017 taxes…an unusually complicated year involving significant extra income and a marriage joining two homes. Since I am a relatively savvy tax preparer at age 54, I didn't feel comfortable leveraging your average H&R Block or other quick conveyor belt trained tax preparer. Not only did I make the right tax help choice but we will also leverage the firm to handle our wills and will potentially [vest in] their active wealth management portfolio."
– BULL M. from Jacksonville, FL
---
Upfront and Honest
"My wife and I went to Financial 1 for a tax consultation and, after a review, Tatyana was very upfront and honest in telling me that she believed we had done our taxes properly and that there would not be much benefit from professional preparation. Her honesty about the situation was very refreshing and we will happily be going back to see her about the other services offered by Financial 1."
– TIM R. from Ellicott City, MD
---
Best Tax Preparation in Maryland!
"I went to Tatyana for help with preparing my taxes and she did a phenomenal job… she was incredibly flexible and responsive, meeting with me multiple times in a few short days. Her work was exceptional. You could not have asked for faster turnaround from a true professional. Her work is beyond a cut above the competition. I am very impressed with her professionalism, intelligence and the client experience that she provided. I would recommend absolutely everyone to reach out to her for help. There is not a better place to go within the industry."
– MATT P. from Columbia, MD
---
Great Experience
"Great experience with Tatyana so far! First year doing taxes with her and everything was smooth and fast despite us having a complicated return. Definitely recommend."
– HILLARY G. from Woodstock, VA
---
Very Knowledgeable and Friendly
"Tatyana was great!! She's very knowledgeable and friendly. I know who's doing my taxes next year…"
– SHAWN Y. from Odenton, MD
---
The Best Advisor!
"Tatyana is THE BEST advisor and tax preparer my husband and I have ever had. We have thrown so much at her every year, and she has tackled our challenges with smiles and professionalism. I totally trust her with our finances, including advice for debt free living, business and personal preparations and information. I rest easy knowing she will handle all our needs, and she is not just a once a year tax preparer, she is my consultant 365 days a year!"
– CHARLENE R. from The Clay Ground Studio & Gallery
---
Thank You – Truly Valued Your Advice
"Thank you for taking great care of my mom. She truly valued your advice and knowledge. I know that made dealing with everything a little easier for her to handle. She always shared kind and sweet words about you… I just wanted to express my gratitude to you for everything you did to help her."
– CINDY CALLAHAN, for her dear mother Joyce
---
Excellent Service!
"Financial 1 Tax Services is one of the most knowledgeable and personable advisors I have ever worked with. Their expertise and trustworthiness are truly extraordinary."
– TOM HOOG from Longmont, CO
---
High Quality
"I am grateful for all the hard work and high quality service that Financial 1 provides. This company has done an excellent job preparing my taxes for the last 11 years. I look forward to working with Financial 1 for many years to come."
– HUGH GRAN from New York, NY
---
Highly Recommended
"Financial 1 Tax Services provides extensive background and knowledge of the industry enabling the company to see the big picture. They have been preparing my taxes for 5 years and have looked after my best interest. I highly recommend Financial 1 Tax Services."
– RUTH BELT from Baltimore, MD
---
Affordable and Professional
"We tried free tax services that were available in 2010 because of not having the funds to pay for taxes.. But it turned out that we would owe around $2,000 in taxes. So we contacted Financial 1 Tax Services. Our tax representative, Tatyana Bunich, found all the legal deductions that was available for us. As a result, instead of owing taxes, we were able to get a refund of over $1700. It is hard to find people who work hard at getting you the best possible refund. We found that one, and plan to keep her. We really appreciated her honest efforts and professionalism. We intend to go back to her again & again & again… The price she charges for tax preparation is affordable and reasonable. Thank you!"
– RONNIE AND MARY
---
Incredible
"Financial 1 is an incredible company. They not only prepared my taxes in a most efficient manner, but they also performed a detailed analysis of my retirement funds and made valuable recommendations that resulted in my retirement funds increasing in value. I highly recommend Financial 1 for superior tax… advice."
– CAROLYN Y. from Westminster, MD
---
Excellent Service!
"Highly recommend working with Financial 1!"
– MASON
---
Great Job, Great People
"What a great experience, thanks, guys."
– JONATHAN
---
5 Stars
"Professionalism, Quality, Responsiveness."
– PM
---
In Good Hands
"After meeting with Tatyana I felt a sense of being in good hands. I dropped off my W2 and everything else on a Thursday. Tuesday of next week my taxes were completed in a very professional presentation, and was very surprised with how much more my refund is going to be this year… I definitely recommend Financial 1 Tax Services to anyone who is [tired] of having issues with their current tax office. Having Tatyana as our Tax professional is a big Blessing."
– SAUL R. from Maryland
---
Highly Recommend Financial 1
"Starting with the receptionist and ending with the professional accountant, the whole experience is pleasant and the work is handled with utmost professional manner. I have been their customer for years and the quality of work is always the same. I highly recommend Financial 1 Tax Services."
– JACQUELINE M. from Florida
---
Fast, Reasonably Priced and Very Professional
"I went to Financial Tax 1 with multiple years that still had not been filed. They were fast, reasonably priced and very professional. Everyone is knowledgeable and friendly at this family owned and operated firm. I will continue to use them for all my tax needs!"
– SIERRA W. from Maryland
---
Lifted a Great Burden
"We just recently returned from a nearly 6 month COVID-19-imposed absence from Maryland. Before and during our time in Florida I sought assistance with the completion of my tax return with many possible preparers beyond the point that Turbo Tax would take me! Financial 1 Tax Services, and Tatyana and her team thankfully were able to satisfy completely my dilemma! I choose her service because Financial 1 Tax Services accepted the groundwork that I had already completed without causing me to repeat all of this work again, which would cause me concern over the accuracy of any transcription they would have to perform! Tatyana lifted a great burden from me by completing my return in a professional and timely fashion, for a very reasonable fee! No doubt that my experience with Financial 1 Tax Services will make me a new client for my tax preparation needs in the future! Coincidentally, I have already recommended Tatyana and her firm to a friend!"
– MARVIN R. regarding Florida and MD
---
High Level of Customer Service
"Several years ago, I sat down with several companies to find someone to do my taxes. After sitting down with the team members of Financial 1 Tax Services, I was immediately impressed by their professionalism and approach. I have been going there now for several years and have been impressed every time. I highly recommend this company and appreciate their high level of customer service."
– NATHANIEL D. from Maryland
---
Very Grateful
"Tatyana at Financial 1 Tax in Columbia Maryland rocks!!! I'm a contractor that works overseas and my taxes became a little too complicated to do myself using turbotax. After a previous audit by the IRS and state of Maryland I decided to trust the expertise and professionalism of Tatyana at Financial 1 Tax to complete my taxes and give me peace of mind to ensure they're done right… the price that I was charged was 30% to 40% less than most of the CPAs that I talked to. Tatyana is a pleasure and responded to all of my questions, whether big or small within hours–it's quite impressive especially during tax season. I highly recommend Tatyana at Financial1 Tax in Columbia Maryland and am very grateful to the person who recommended them to me!"
– GUMBO J. from San Francisco, CA
---
Saved Me So Much
"Wow. They saved me soooo much on my taxes. I was blown away. I was doing my own taxes on turbo tax and it was looking like I would owe thousands of dollars. Tatyana saved me all that. She is a tax genius. They are all very efficient and Pro Fessional!!! I was in and out in Minutes, literally. I got some estimates from other tax services and they were about half the cost. So less expensive awesome service which saved me a ton on my taxes. I'll be back for sure. Great job, thanks!!!!!"
– TERRY P. from Elkridge, MD
---
Will Never Go to Anyone Else
"Financial 1 is the best tax preparation company. Tatyana the owner and her staff are so professional dedicated to help customers promptly respond to phone calls and messages on time addressing any questions. I've been with this company for over seven years and I'm so happy I will never go to anyone else. I trust Tatyana because of her experience skills knowledge and dedication to help customers and make them happy. I highly recommend this company for any issues related to taxes and investment five star without any hesitation."
– RJ from Florida
---
Very Professional and Courteous
"Tatyana was amazing! She was very professional and courteous. She was quick to respond to my calls, emails and questions. Her financial knowledge is extensive and we felt very comfortable knowing she would complete our complex tax return accurately. Would definitely recommend her to everyone I know and will be using her again."
– BILL H. from Columbia, MD
---
Phenomenal Job
"Tatyana is very knowledgeable and thorough. She explains everything very well. It is a very busy tax office because she does a phenomenal job. I recommend scheduling early and dropping off paperwork. She provides a good checklist each year. This is not a walk in service that just enters your information into a computer system while you wait. This is a professional tax service and financial planning office."
– A P. from Columbia, MD
---
Fast and Easy
"Tatyana was extremely helpful and knew what she was doing when it came to taxes. She processed my paperwork really fast and with ease. She also made sure I get the most out of my return. Highly recommended. Thanks!"
– JONATHAN R. from Laurel, MD (Yelp Review)
---
Accommodated My Busy Schedule
"I used their tax prep services. The entire team is wonderful. They accommodated my busy schedule even though this is their busiest time. My taxes were done on time and correct. Highly recommended!"
– KUMAR S. from Catonsville, MD
---
Absolutely Recommend
"Tatyana was SUPER helpful with my confusing taxes as I had lived in multiple different states working a few different jobs. She was there to answer my questions and she was very knowledgeable. The staff at the front was very accommodating and very pleasant to work with. Would ABSOLUTELY recommend this place to anyone need financial assistance."
– AYAL C. from Annapolis Junction, MD
---
Very Satisfied
"I was very satisfied with the service I received and I will certainly recommend Financial 1."
– BARB D. from Jessup, MD
---
High Ethical Standard
"Financial 1 Tax Services is very knowledgeable with an unusually high ethical standard. I make no … decision without this company."
– CHERYL P. from New York City, NY
---
Fantastic
"This was my second year using Financial 1. They are fantastic. Everything was done quickly and professionally. The offices are beautiful and I couldn't be happier with my service."
– FAITH D. from Baltimore, MD (Yelp Review)
---
Expert Staff
"Financial 1 Tax has been very helpful. In addition to taking care of my tax return, I had several questions about my retirement accounts. Their expert staff was able to give me some great recommendations. I now have a personal retirement program that provides the guarantees I was looking for. Thanks Tatyana!"
– ADAM M. from Baltimore, MD
---
Great Service, Professional, Affordable
"I've been using Financial 1 Tax Services for several years. The service is excellent, the staff is very professional and the fees are very reasonable. I have recommended them to all my friends and family, couldn't be happier!"
– PD M. from Lutherville-Timonium, MD
---
Fast
"Fast tax services, nice people, reasonable tax preparation fees."
– CRYSTAL G. from Baltimore, MD
---
Couldn't Be Happier
"Great service, very professional, on time appointment and I got a big tax refund! I couldn't be happier."
– ALISA S. from Baltimore, MD
---
Thorough and Honest
"Tatyana was very professional, thorough and honest. She helped me set up access to pay my estimated taxes online. I appreciate all of her knowledge and expertise when it came to my taxes."
– SAIDAT P. from Columbia, MD
---
Fast, Simple Tax Services
"Fast, simple tax services. Found them on Yelp and Tatyana lived up to the hype. I will also be using them for estate planning services."
– BILL S. from Columbia, MD
---
Easy and Convenient
"I found Tatyana on Yelp when I first moved to Columbia in 2016. I was pleased to find someone that was knowledgeable and trustworthy. Being able to drop off my information and then return in a week to get it was easy and convenient."
– JEREMY B. from Columbia, MD
---
Great Insight for My Business
"I hired Tatyana for the very first time to prepare both my S-Corp and my personal income tax returns. What impressed me the most was Tatyana's professionalism and responsiveness. She completed both of the returns over one weekend! In addition to offering me great insight and expertise in tax strategies for current year and years to come, she was very patient with me when answering my questions … I highly recommend anyone to contact her for both personal and small business tax preparation."
– B.L. from Cooksville, MD
---
Exceptional Customer Service!
"Working with Tatyana is great!… Financial matters can be complex, but Tatyana breaks the process down into everyday language that you can understand. She takes the time to understand exactly what your financial goals are and works with you to create a road map to achieve them. She has helped me to increase my retirement portfolio. What I like most about working with her is that she provides you with all the options and allow you to decide which options works best for you. I would highly recommend her!"
– D. MCCLOUD from Columbia, MD
---
Great Service
"Tatyana, was great to work with. She helped me with retirement planning and my taxes. There was no delay at all. She stayed on top of things and I was able to communicate with her at any time. Contact her today, you will not be sorry."
– ROSE M. from Columbia, MD
---
Honest and Caring
"I would like to thank Tatyana Bunich for the superior service she has provided me with my taxes and my financial matters. She has been processing our tax returns for 5 years. We never have to worry about our returns being correct and they are always handled in a timely matter. Recently I made a decision to explore some options for my retirement savings. I always keep the money in CD's which provide almost zero return. Tatyana provided me with some options. She did not pressure my decision, but explained everything so that I could make the best decision. I am not a risk taker and she understood that. I was able to select a plan that I was comfortable with and look forward to seeing the increase in my interest. I would certainly recommend her to anyone who needs an honest person to assist them with their financial matters. When she speaks, she doesn't see a client as a dollar sign. She sees you and meets you where you are in your needs and expectations. But, he most important thing is her honest and caring demeanor."
– MARIAN WILCOXEN from Columbia, MD
---
Wonderful
"They were wonderful & provided additional financial & legal assistance."
– CYNTHIA H.
---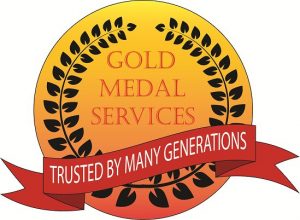 ---
57 Reviews on Google (4.9 Rating)
Quick and Efficient
"I had a wonderful experience using Financial 1 tax services for our return – the team was friendly and it was a quick and efficient process!!"
– TIANA P.
---
Highly Recommended!
"A "MUST READ"…HIGHLY RECOMMENDED! Absolutely wonderful client service by Tatyana and the entire staff. Super-pleased with the high skills of a true tax professional. The office was also very beautiful and comfortable while in an excellent location in a very nice, major office building (MGD Building off of Rt 100 in Columbia)…. Well please let it be known that paying attention to reviews such as this one while searching for true professionals such as Tatyana TRULY makes all the difference in the world. I paid very careful attention to the reviews while searching recently and it clearly paid off well by doing so. With that said; I too experienced what others have complemented Tatyana for when it comes to tax preparation services. Very fair quotes for complete tax preparations, incredible service as well as quick communication. It was well worth it. I took my time, looked around carefully and determined this was the place to go. Once I arrived, I was cordially greeted and a comfortable as well as professional waiting area was available. Wait was short. Handled all of my questions perfectly and were extremely cordial all the way. Sincerely enjoyed taking care of my taxes this year! Tell me how many can say that and mean it. Well… Hopefully this review will help you too as I needed assistance finding a real pro I could trust! Reading the reviews about Tatyana were all true so I am simply paying it forward and HIGHLY RECOMMENDING this firm based on my most pleasurable, professional and cordial experience. Thank you once again Tatyana and staff for being so top-notch."
– MIKE S.
---
Professionalism and Responsiveness
"This is the third year I've used Financial 1 for my tax services, and I'm consistently impressed by not only the quality of the services offered, but also the professionalism and responsiveness of Tatyana and her staff. The office is very efficient and all services and questions are handled swiftly and thoroughly. I'm very appreciative of how they conduct business and would highly recommend to anyone in need of services."
– KELLY F.
---
Professional and Fast
"Knowledgeable, professional, and fast. What more do you want? Ok, they are really nice too."
– NONNA A.
---
5-Star Review
"You are well taken care of."
– JUDITH R.
---
Wouldn't Want to Go Anywhere Else
"Best tax service I've ever used! Staff is excellent and everything gets done quick and precisely. Wouldn't want to go anywhere else."
– SYDNEY M.
---
Best Tax Service
"I have been with Financial 1 for yrs with my parents. They are a excellent service to help financially and money support. I think tatyana has done a great job and she makes Financial 1 the best tax service by far."
– MATT R.
---
Honest, Genuine
"My experience with Financial 1 has been outstanding. My advisor, Tatyana Bunich, is very professional, personable, honest, genuine, and client focused. She's a highly intelligent, knowledgeable, and experienced expert, one who possesses a unique ability to communicate ideas in an easily understood manner. I highly recommend Tatyana's services to anyone."
– DAVID R.
---
Caring!
"Jessie and Tatyana are both wonderful! Quick, efficient, knowledgeable, and caring!"
– FATIMA
---
Will Be Back Next Year
"It was my first time coming to Financial 1 after the place I usually go to closed down. I was greeted as soon as I stepped in and got helped right away. Got my taxes filed for a fair price and explained everything I needed to know about my w2. Will be back next year."
– ALEX H.
---
Very Accommodating
"I have been affiliated with Financial 1 Tax for several years and have been pleased with the services I have received. The staff has been very accommodating. My questions are answered quickly, and it is easy to make an appointment. I am pleased to recommend Financial 1 for those interested in [tax] advice."
– PAMELA E.
---
Absolutely Fantastic
"Financial one tax services were absolutely fantastic they helped me with my first tax return and I now have tons of confidence for the future."
– MALCOLM J.
---
Taxes Done Professionally
"Quickest and least painful tax preparation I've experienced in years. Taxes done professionally in only one week."
– JAMES K.
---
Customer Friendly
"Highly recommend Financial 1. Ms. Bunich is extremely knowledgeable and customer friendly."
– ROBERT K.
---
Easy
"Quick and Easy."
– VAN N.
---
Great Experience as Always!
"Great experience as always! Highly recommended and have been with them for years!"
– THOMAS B.
---
Friendly Professional People
"Financial 1 Tax is an office of friendly professional people. I have taken my taxes here for two years, I am very happy with the results. I would recommend this office to anyone in need."
– ANDREW B.
---
Excellent Experience
"This has been an excellent experience! Tatyana is amazing!!! She is the real thing. Professional and an expert! I recommend her services to all who want get bang for their buck!"
– FRANCINE P.
---
Seamless and Very Thorough
"I was impressed by the professionalism of the entire office. The process was seamless and very thorough. Thank you for your promptness and willingness to work with my crazy schedule! I will be back!"
– KECIA P.
---
Answered Accurately and Precisely
"They are very professional and knowledgeable. I like to remain educated about my own affairs in general and with my taxes in particular. Therefore, I do a lot of research to find out about various deductions, etc. All the questions I have asked them on the matter have always been answered accurately and precisely. My mind is at ease when I let them handle my taxes."
– PIERRE N.
---
Great Experience…With Care
"Got my taxes done with Financial 1 and it was a great experience. They prepare your taxes correctly and with care. I will definitely be coming back and highly recommend them!"
– TONAE' H.
---
Incredible Job
"Please believe me when I say, Financial 1 Tax Services is the best tax service my wife and I have ever utilized. Their level of knowledge is amazing! In fact, they did such an incredible job with my taxes this year that I had them amend my taxes from the previous year and I am so glad that we did. We are a military family and we own multiple properties so having someone that's a professional handle our taxes really saved us a lot of money. I highly recommend their services to anyone."
– JEREMY S. (miliary family)
---
Excellent
"Excellent!!!! Loved working with Financial 1 Tax."
– ELANA S.
---
So Happy
"Tatyana is the best knowledgeable dedicated very intelligent. Very helpful in easing stress when we go through taxes. I have been going to Financial 1 for several years. I am so happy with her work I will recommend her highly."
– RUE JAN
---
Coming for Two Years
"Being coming here for two years. Both years they have out done them selves. Highly recommended."
– JOE W.
---
Great Refund Both Years
"This was our 2nd year having Financial 1 do our taxes. She really knows the tax rules and has gotten us a great refund both years. She has great professionalism but is also friendly and doesn't make you feel like you are just another person in line."
– KIMBERLY B.
---
Extremely Knowledgeable
"I highly recommend Tatyana and Financial 1 for all your tax … needs. Tatyana is always friendly and professional, has tremendous knowledge … and will honestly answer your questions. Financial 1 always provides a quick and accurate job with my tax preparations and continue to perform … analysis making excellent recommendations that have resulted in an increased value of my retirement funds."
– DONNA B.
---
Wonderful
"Tatiana was great with handling both mine and mother's tax needs. The staff overall was wonderful in working with me [and] accommodating my needs."
– MATT M.
---
Available and Returns Calls Timely
"Tatyana has a combined understanding of [assets], taxes and estate planning – saves on running around to all parties in order to make an informed and good decision. She provides educational seminars. Makes suggestions on [best] approaches based on the parameters. She is available and returns calls timely."
– CYNTHIA D.
---
Financial Acumen
"I came in with a very difficult question. Hours of research led me nowhere. I spoke with an associate for a very short time and the problem was resolved. It happened so quickly [that] I didn't have the time to say thank-you. I appreciated their financial acumen. Er, thank-you!"
– PB
---
Knowledgeable
"Very knowledgeable!"
– JL
---
---
Read More Online Reviews