---
Get Started Here
Once you submit your question, you will be redirected to the payment processor.
We guarantee you an answer.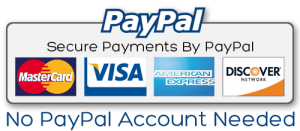 Get Your Tax Questions Answered!
ONLY $99.00*
Need tax help? We've got a new service designed to help you find accurate answers. Contractors, freelancers, small business owners, landlords, couples and individuals often get stuck dealing with certain tax situations on their own. We often sees DIY-ers make the same mistakes. You may find yourself in a unique scenario. Either way, we can assist you to address these situations, and keep you from guessing. Try our one-on-one, question and answer service to help solve your tax challenges.
Our team of experts includes licensed, credentialed accountants and CPAs, an estate planning attorney and real estate specialist.
We support ALL tax scenarios.
For example, you may have questions with:
Rental properties
Limited Liability Company (LLC)
Businesses, including S Corporations
Military
Couples and individual returns
Stuck using tax software
Multiple states
Many others… try us!
Financial 1 Tax handles these types of profiles every day, along with many others like wills and trusts, real estate, retirement, and all types of home and corporate businesses.
We're ready to help you with your tax questions.
---
*Our $99 offer is to designed to help you get answers to your tax questions, not for tax preparation services. You may ask more than one question per submission relating to the same tax topic to our experts. Financial 1 Tax also provides tax preparation and full accounting services (separately) — talk to us about those, too!
---