Newsroom
Gone are the days of hiding cash under the mattress, saving for that so-called rainy day. Now, the financially savvy save their money in bank accounts where saving rates can help it grow each year and stay ahead of inflation. Savings accounts present a low-risk alternative to stock market investments that allow your funds to retain their buying power while the cost of living continues to rise.
To find the best savings accounts in the U.S., we conducted over 200 hours of research, interviewed six experts, and vetted a total of 19 companies. Read More
Featured On The Front Page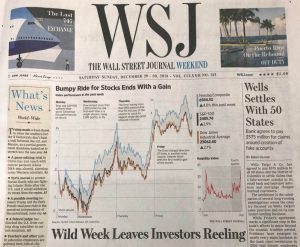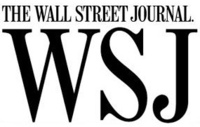 U.S. stocks flip-flopped in Friday's trading, a fitting coda to a week marked by sharp plunges and euphoric rises. For investors, the day—and the week—prolonged a puzzle: What is behind the remarkably sudden swings in the market?
The Dow Jones Industrial Average changed direction 19 times during Friday's trading, ending the day down 0.3%. The losses halted a two-day winning streak for the Dow and S&P 500 in a brutal December that, with one trading day remaining, has knocked them down more than 9%, their worst month since... Read More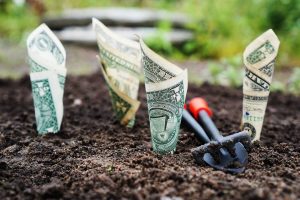 "Our number one goal has always been to make a difference in our clients' lives." -Tatyana Bunich, President and Founder of Financial 1 Wealth Management Group
The devil's in the details. That's a lesson learned the hard way by many investors who thought their financial planner had dotted every I and crossed every T, only to find their nest egg wasn't adequate to achieve their goals. Perhaps it wasn't protected from inflation or avoidable taxes, making it unable to provide an income that could be depended on throughout retirement.
"Unless someone is coordinating your investment strategy with your tax, risk management and estate plans, important details can slip through the cracks," says Tatyana Bunich, president and founder of Financial 1 Wealth Management Group, an independent Registered Representative in Columbia, Maryland. Read More
Featured In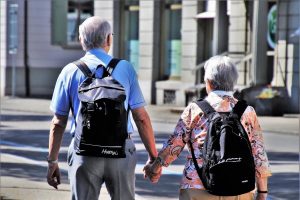 Some things in life require planning, no matter how unpleasant the thought. Preparing for the death of your still-healthy spouse is one of them.
Simply buying a life insurance policy isn't enough. You need to make sure that both you and your spouse are prepared for the legal, economic and psychological consequences if one or the other passes away. Here's how to make sure the surviving spouse will remain financially secure after one spouse dies.
Consolidate accounts. Many older couples have accounts at multiple financial intuitions. "Everything is very spread out," says Tatyana Bunich, president and founder of Financial 1 Wealth Management Group in Columbia, Maryland. "The very first thing we do in our process is to consolidate accounts." Fewer accounts makes it easier to track and manage your finances. Read More
Featured In the Book by Stanley McCluskey
Divorce is Worse Than Death
Excerpt from the book: "Tatyana Bunich of Financial 1 Wealth Management Group advocates scheduling a meeting with a financial advisor with post-divorce finance experience once the divorce is final. She recommends waiting because up until then the partners arc either working between themselves or are working with their lawyer or mediator to assist them with developing a final settlement. A financial advisor can assess the post-divorce financial status of the new divorcee to protect against possible tax issues after settlement and review financial accounts, retirement plans, and current life insurance policies to ensure the ex is no longer a beneficiary or joint owner on any accounts. If there are children, it is also important to discuss the creation of a will and last testament to protect estate inheritance especially in the case of remarriage."
Featured In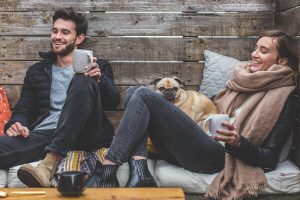 Millennials are doing things differently from past generations, especially when it comes to their cash.
According to a 2018 study by Bank of America, 28 percent of millennial couples are more inclined to keep finances separate than older generations, and when considering starting a family, finances have a major impact.
Not only that, but 25 percent of millennials polled in the BofA survey noted that finances are a top source of tension in their household, which may be one reason millennial couples are keeping some of their assets separate when getting married. Read More
Also Featured In  

Featured In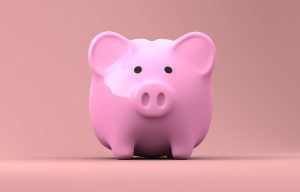 It's always good to have some extra money in the bank, right? But saving isn't exactly intuitive for many of us. How do you know your money-saving goals are on track? And how much money should you really have saved by 30, 40, 50 or 60?
In our 20s most of us are working to establish careers and—let's be real—simply get into the habit of saving money. And in the past, we've shared how much moolah the average person should have saved by 30. (Hint: It depends on your unique situation.) But the second half of your life is when major expenses might come into play. You may be taking care of family, managing childcare costs, or saving to put your kids through school. Or you might be working toward your retirement plan and paying off a mortgage. All of this means that budgeting with the mentality of flying by the seat of your pants is long gone. Read More
Featured In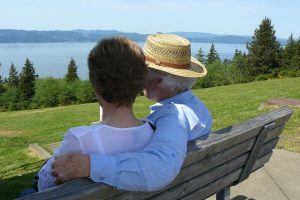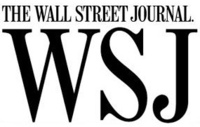 Policies that combine life and long-term-care coverage are getting more popular
More people in their 50s and 60s are starting to consider hybrid products that combine long-term-care coverage with potential life-insurance benefits.
There were 260,000 such policies sold last year nationwide according to industry-funded research firm Limra—considerably more than the 66,000 traditional long-term-care policies sold in 2017. Read More
Featured In
Huawei executive out on bail, Trump says he'll intervene if needed
U.S. stocks came off session highs but still closed higher Wednesday after a series of developments boosted expectations that a U.S.-China trade deal could be reached in the coming months. Read More
Featured In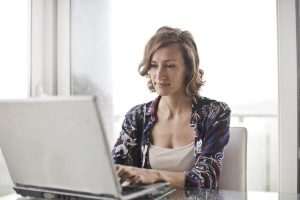 Receiving an inheritance is helpful, but don't let the potential tax bill surprise you.
WHEN IT COMES TO inheritance, it's typically more gratifying to think about how to spend the newfound money than what the tax consequences might be. But earning a payout from a deceased relative comes with its own complicated tax repercussions. And spending the gifted money too quickly or thoughtlessly could result in an unexpectedly high tax bill.
So how can heirs ensure that they're thinking about taxes when benefiting from an inheritance? Here's what to know about tax-savvy ways to manage inherited wealth. Read More
Featured In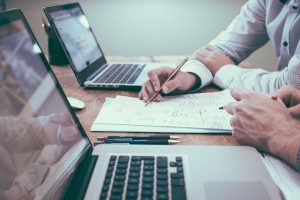 Where you save for retirement is as important as how much you save.
DEATH AND TAXES ARE THE only two certainties in life. While one is unavoidable, taxes can be minimized with strategic planning.
For investors, that means utilizing tax-advantaged accounts, including 401(k)s and individual retirement accounts, to the fullest. John Vento, president of Comprehensive Wealth Management in Staten Island, says the higher contribution limits and the potential for employer matching contributions are the main draws of 401(k) plans. Read More