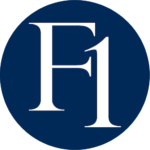 Find highly qualified, licensed and certified accountants, CPAs, experts and attorneys at Financial 1 Tax. Our friendly team aspires to provide a "5-Star Experience" to each and every client. Read more about the team below, guided by Founder and President Tatyana Bunich, Financial Advisor & Certified Estate Planner (CEP).
Tatyana Bunich —
President
Tatyana Bunich is a Financial Advisor and a Certified Estate Planner (CEP). She is also a member of the National Association of Tax Professionals (NATP).
Serving clients since 1991, Tatyana began her career in financial services in New York City. In NYC, she worked at Chase Wealth Management Group and USI, where she worked with high net worth individuals advising clients on issues such as tax, retirement, investment, long-term care, and estate planning.
Tatyana now resides in Baltimore, and specializes in the senior market, helping seniors grow financially and transition from their working years to retirement. She believes in educating families on how to develop simple, measurable and attainable retirement plans.
In addition to running her company, Tatyana is the mother of 3 beautiful children, Sammy, Elana, and Kayla. In her spare time, she enjoys spending time with her children, photography, baking and volunteering in the community. Schedule an appointment online, or call 410-908-9293.
---
---
Brian M. Spern —
Elder Law and Estate Planning Attorney
Prior to entering the field of law, Brian M. Spern worked in the field of public accounting at national and regional accounting firms. His areas of concentration included financial services, real estate and not-for-profit.
Mr. Spern is admitted to the bars of Maryland, District of Columbia, State of New York and State of New Jersey. He is a member of the Elder Law and Estates and Trusts Sections of the Maryland State Bar Association, The Bar Associations of Baltimore City and Baltimore County and the District of Columbia Bar Association.
Mr. Spern has lectured extensively throughout the State on "Elder Law" and "Estate Planning." He is an advocate of community outreach programs and continues to serve the Baltimore community by providing pro bono estate measures to underprivileged and elderly individuals.
Mr. Spern's legal practice concentrates on "Estate Planning," "Elder Law" legal issues facing senior citizens as well as General Civil Litigation.
---
---
Jeffrey W. Linker —
CPA
Prior to joining Financial 1, Mr. Linker worked at various local accounting firms. He specializes in accounting and taxation for small businesses and individuals.
Mr. Linker is a member of the Maryland Association of CPAs.
Don't hesitate to reach any of our staff to make an appointment – we're here to assist you with all your financial and accounting needs, including tax preparation, personal and business accounting and estate planning. You can schedule an appointment with an accountant right here anytime.
---
---
Michael Bunich —
Real Estate Specialist
Bringing extensive knowledge and experience of the Real Estate market, Michael offers his clients an outstanding level of service. Honesty and integrity are two characteristics that have helped Michael build a business of repeat clients and referrals. He has been selling Real Estate since 2004 and has been a Licensed Certified Real Estate Appraiser since 2010.
Michael utilizes a proprietary marketing approach involving objective consultation and the most innovative and technology forward solutions. These unique efforts result in significantly lower average days on market and a higher sales-to-list-price ratio. Currently a realtor with Long and Foster, Michael's strategies have proven to deliver superior results, giving clients the utmost confidence in him.
---
---
Stacey Henderson —
Accounting
Stacey brings over ten years of professional experience in the accounting and healthcare industry.
Her academic background includes a Masters in Health Care Administration from the University of Maryland, and a Bachelor of Science in Business Administration with an emphasis in Accounting from Stevenson University.
---
---
Sammy Spern —
Client Services, Director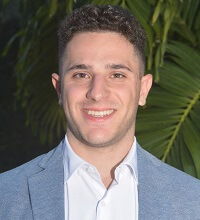 Sammy graduated Towson University with a Bachelor's degree in mass communication. He played Division III soccer in college, and loves football and basketball.
Sammy is looking forward to working with our clients this season.
---
---
Elana Spern —
Marketing Director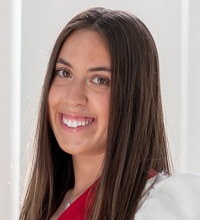 Elana has been working with Financial 1 since 2020, supporting the needs of both the Wealth and Tax sides of our services.
Elana holds a Communication degree from the University of Maryland.
---
---
Ally Ibach —
Administrative Assistant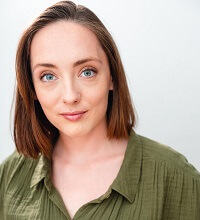 Ally has been working with Financial 1 Wealth and Tax since 2020. Ally holds a Master of Arts from the University of Essex (Distinction) and a Bachelor of Fine Arts from Towson University (Cum Laude).
---
---
  Need an Accountant?  Financial 1 is Here to Serve You!  Send Us a Message
---